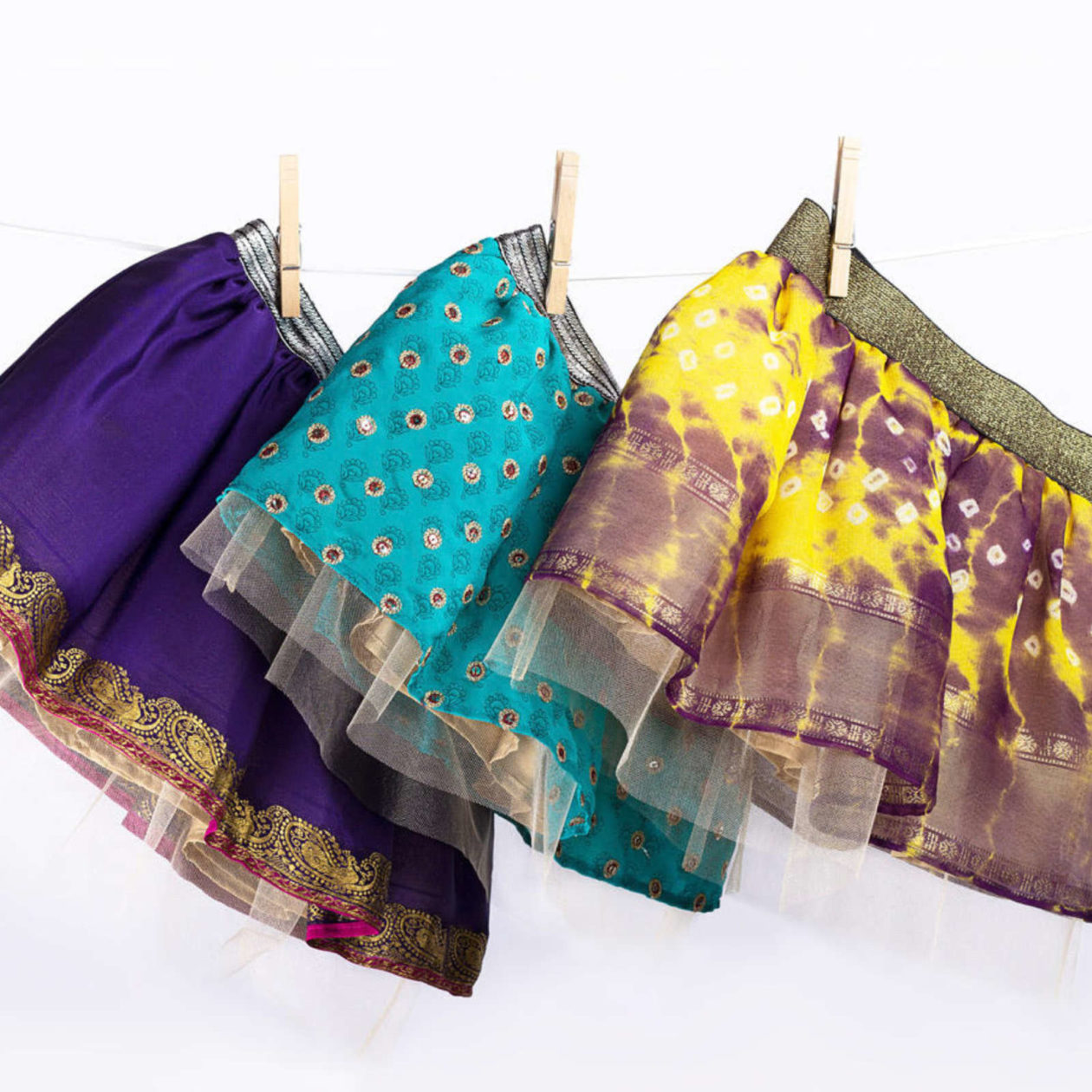 Events
Samsara Sari Pop-Up
Saturday, April 15, 2023
11:30 am - 5:30 pm
SHIFT · 252 Haverford Avenue · Narberth PA 19072
Celebrate the beauty of Indian textiles by browsing through modern treasures made from upcycled saris.
Samsara Sari, a local, woman-owned business, is know for its few-of-a-kind skirts, accessories, and home decor created from pre-loved saris.
About the Vendor
There are a lot of women of Indian heritage in this country who have closets full of saris they no longer use. Namita Reddy of Samsara Sari decided that she would preserve a few special saris of her mother's and wear them with pride, but she wanted to find a use for all the other gorgeous saris that she did not wear anymore. Realizing that this was not unique to her mother, she decided to pull the saris out of her mom's closet and others to celebrate their beauty by transforming them into modern treasures.
Namita now makes a difference by combining design, culture, people, and a purpose. Samsara Sair promotes cultural awareness, inspire people to be proud of who they are, and give back to the community locally (as well as globally). For each sari donated, Samsara Sari donates money towards charities that align with their mission.