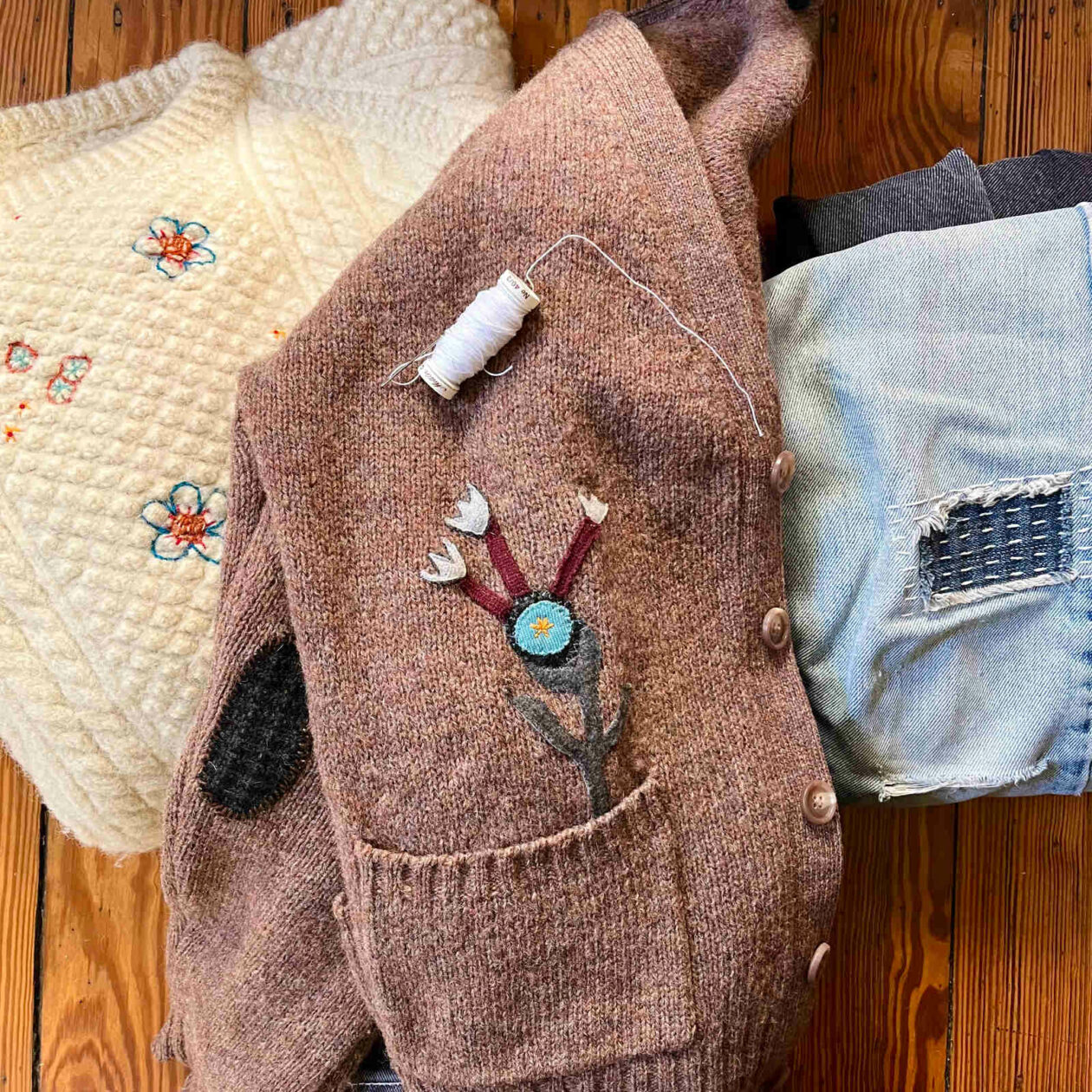 Events
Visible Mending Workshop
Thursday, March 16, 2023
6:30 - 8:30 pm · $50
SHIFT · 252 Haverford Avenue · Narberth PA 19072
This #mendmarch, learn foundational methods for creative textile repair.
Julie Woodard, founder of juicebox workshop, will provide an overview of mending techniques, tools, and tips for getting started—from selecting a needle and yarn, to practicing basic types of stitches. The workshop will focus on developing skills and confidence around plain weave darning, and the art of patching.
Throughout the class, Julie will share examples and demonstrate techniques from her own closet that feature darning, embroidered mends, and appliqued patches. Participants will go home with a visibly mended garment and the skills and creative inspiration to continue repairing and revitalizing items in their wardrobe.
Registration
Please register for this event using the button above. This workshop is designed for teens and adults. Basic familiarity with hand sewing is helpful, but not required.
Participants should bring:
a garment (or two) with a hole, snag, or stain, that you would like to repair

non-stretch heavyweight cotton, or wool is ideal

scissors
a wide-eyed needle
Registration fee includes the following:
fabric
wool yarn
thread
mending tools and other materials
hot tea
10% discount on in-store purchases the night of the event
*NOTE: Because of the hands-on nature of this event, space is limited to 15 participants. A minimum of 5 attendees is needed to run this event.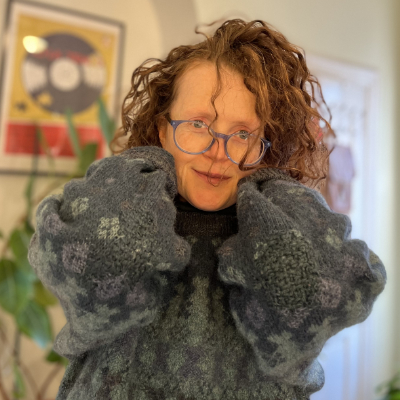 About the Instructor
Artist Julie "juicebox" Woodard launched Juicebox Workshop as a way to honor her late mom and give new life to heirloom fabrics. Her zero-waste framed landscapes and reworked wearables also feature vintage goods, damaged textiles, cutting room scraps, and reclaimed trash. Julie's process incorporates elements of collage, applique, embroidery, quilting, painting, and soft sculpture. The "juice" is the joy Julie seeks to create, and the "box" is her platform for storytelling and advocacy.
Instagram: @juiceboxworkshop