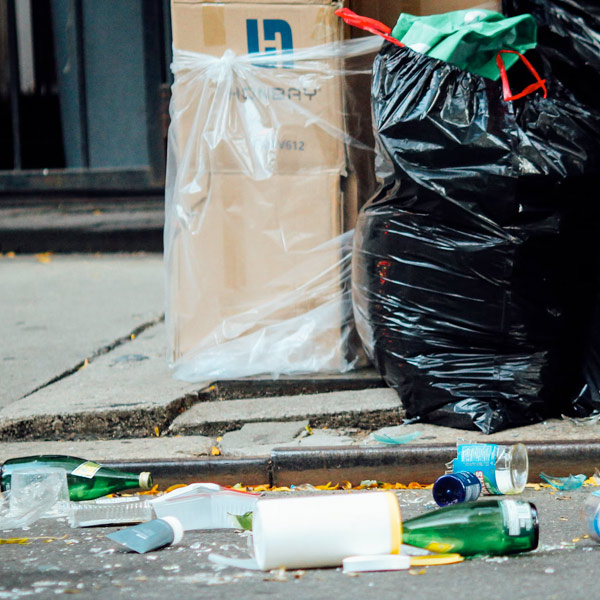 Events
Philly Talks Trash | Litter and Dumping
Thursday, June 16, 2022
6:30 - 8:00 pm
Weavers Way Co-op + PNN | Zoom
Waste is polluting our Philadelphia neighborhoods, landscapes, and waterways. Plastic packaging of all kinds is so pervasive, hard to avoid, and next-to-impossible to recycle. How can we tackle these disturbing issues where we live, work and play? How can Philadelphians join the global movement towards 'zero waste' and take action to avoid creating waste from the outset?
Philly Talks Trash: A Virtual Series on Waste is a monthly online program intended to educate and inspire you to participate in the imperative shift towards this new paradigm of zero waste that will replace our throw away culture and help slow climate change.
Beginning January 20th, and ending July 21st, monthly programs will be offered featuring representatives from nonprofits, government programs, and businesses that are working to reduce waste and increase reuse and recycling in the Greater Philadelphia region. Topics will include single-use plastics, food waste and recovery, packaging, recycling, incineration, litter and dumping.
Free and open to the public. Zoom links will be provided when you register.
Upcoming Programs
Each program will take place on the third Thursday of the month from 6:30 – 8:00 pm.
July 21 · Philly's Trash and Recycling Crisis
Hosted By
The Series is a collaboration between the Philadelphia Neighborhood Networks' Environment Action Committee and the Plastic Reduction Task Force of Weavers Way Co-op, event hosts.