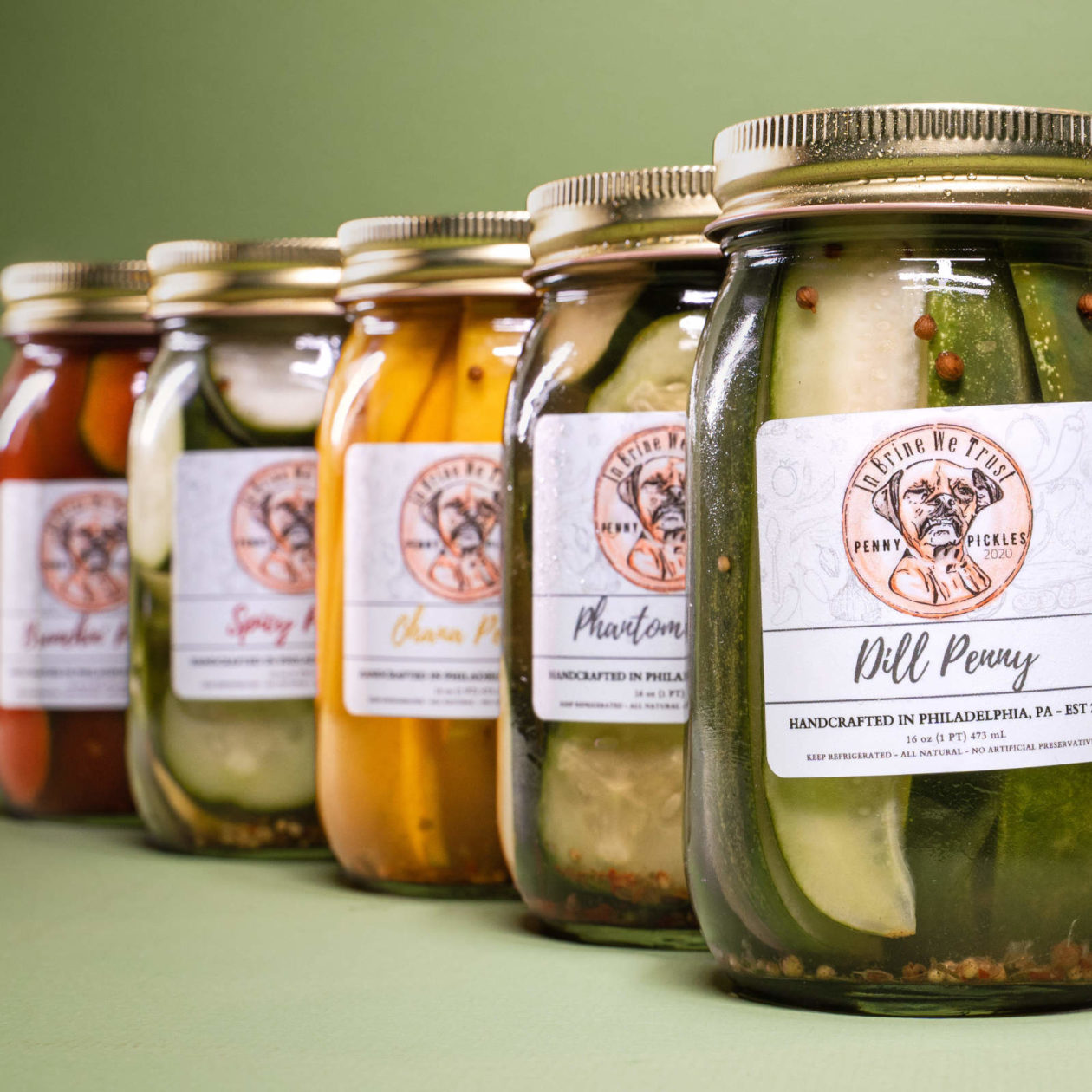 Events
Penny Pickles Pop-Up
Saturday, November 12, 2022
11:00 am - 6:00 pm
SHIFT · 252 Haverford Avenue · Narberth PA 19072
visit website
Pick a peck of pickled peppers (plus a variety of other fruits and vegetables) in reclaimed jars.
Choose from a full selection of cold-cured pickle varieties, and be sure to grab a recycling loyalty card. For every Penny Pickles jar you return, you will receive one punch. After 10 punches, celebrate your sustainable efforts with a free jar of pickles!
If this is your first time hearing about Penny Pickles—or if you can't make it to this pop-up—don't worry; they will be back every few months to collect your jars (again).
About the Vendor
Penny Pickles is a small batch pickling company located in Manayunk, PA. They specialize in cold-cured pickled fruit and veggies, including Philadelphia's only pickled mango. This husband and wife duo named their company after their beloved dog, Penny. They prioritize community and sustainability as both their mission and their promise. For this reason, a pickle jar recycling program has been in place since the start of Penny Pickles in 2020. They reuse pickle jars for new pickles, and a small percentage get upcycled into 100% soy wax candles scented with essentials oils.