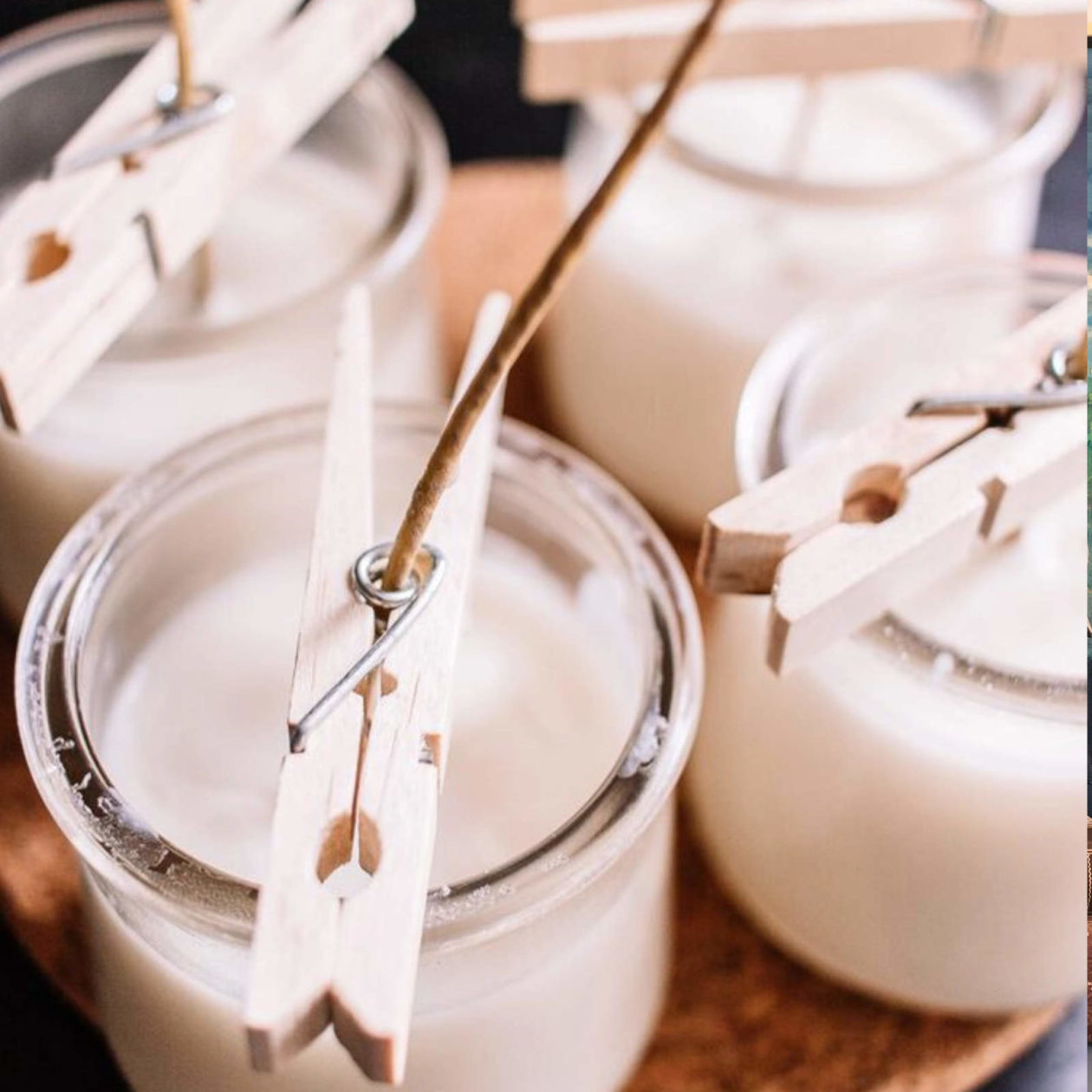 Events
'Oui-fill' Your Candle
Sunday, December 4, 2022
11:00 am - 4:00 pm · $10 per candle
SHIFT · 252 Haverford Avenue · Narberth PA 19072
Why buy new candles in hard-to-recycle containers when you can choose your own scent and fill a container you already own?
Sarah Hanson of Perennial Candles will be at SHIFT converting old Oui yogurt jars into custom refillable candles.
How it Works
Bring or buy an old Oui yogurt jar (or a few). We will have a limited amount of jars on hand that you can reserve beforehand for $2.00 each. Unclaimed jars will be available for onsite purchase the day of the event.
Choose your fragrance from three specially formulated winter blends (free from pthalates, antimicrobials, animal derivatives, and other harmful additives).

Black Currant + Cedar


Who knew that the combination of rich, jammy currant would blend so perfectly with sweet, woody cedar? We certainly didn't, but now we can't get enough. This unique fragrance brings the perfect non-traditional winter vibe.

Top: Black Currant, Citrus, Pine
Middle: Sage, Concord Grape Juice, Clove
Base: Cedarwood, Amber, Leather

Evergreen


A staple of the season, evergreen will transport you to a winter forest where you walk amongst the majestic trees, breathing in that fresh pine scent. You might even catch a whiff of earthy smoke from a distant cabin's chimney.

Top: Cypress, Eucalyptus, Spearmint
Middle: Pine, Cedar, Smoke
Base: Fir, Oud, Frankincense

Mulled Wine


There's nothing quite like a cup of this delicious drink warming your hands as you stroll around a bustling holiday market. With notes of cinnamon, clove, apple, and orange, this fragrance will bring that festive spirit into your home.

Top: Cinnamon Candy, Orange Peel
Middle: Clove, Apple Cider, Pomegranate
Base: Wood, Tonka Bean, Red Wine

Customize your jar if desired.
Leave the filling to us, and pick up your new candle in one week (after it has cured).
Enjoy your clean-burning candle, knowing that you diverted a container from the landfill and supported a local maker.
Save your Oui jar for the next 'Oui-fill' event at SHIFT!
About the Vendor
Perennial Candles is a small-scale, sustainability-focused candle company based in Philadelphia, Pennsylvania. Their goal is to reduce waste without sacrificing quality by using unique upcycled candle vessels, providing candle refill options, and utilizing thoughtfully sourced wax with clean fragrances.
Read more about their sustainability efforts and see their other offerings on Instagram @perennialcandles.