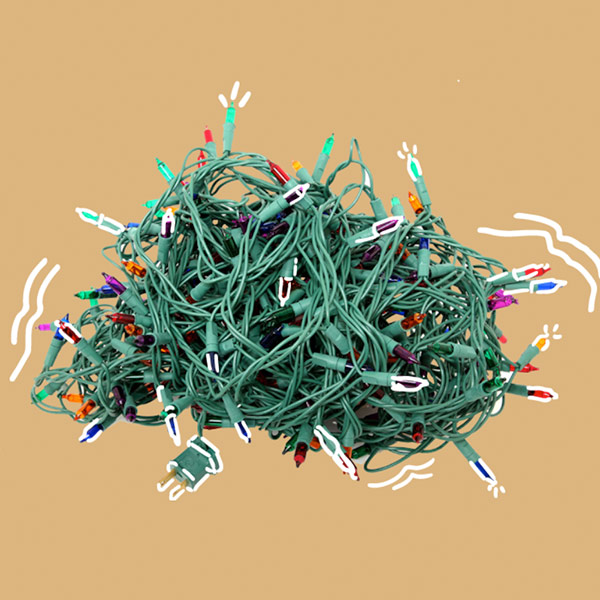 Events
MOM's Christmas Light Recycling Drop-Off
Through January 31, 2022
MOM's Organic Market
Please only recycle lights during the published dates.
Accepted
Holiday lights
run-down, well-used, or not-working
Please remove lights from bags and place in the designated Holiday Lights recycling bin.
What happens to the waste?
A Better Way Recycling collects all lights, and then breaks them down through smelting or shredding to recover raw commodities. These raw commodities are then used to create roofing and construction materials, piping, car batteries, other electronics, lead wheel weights, flatware, jewelry, and more!