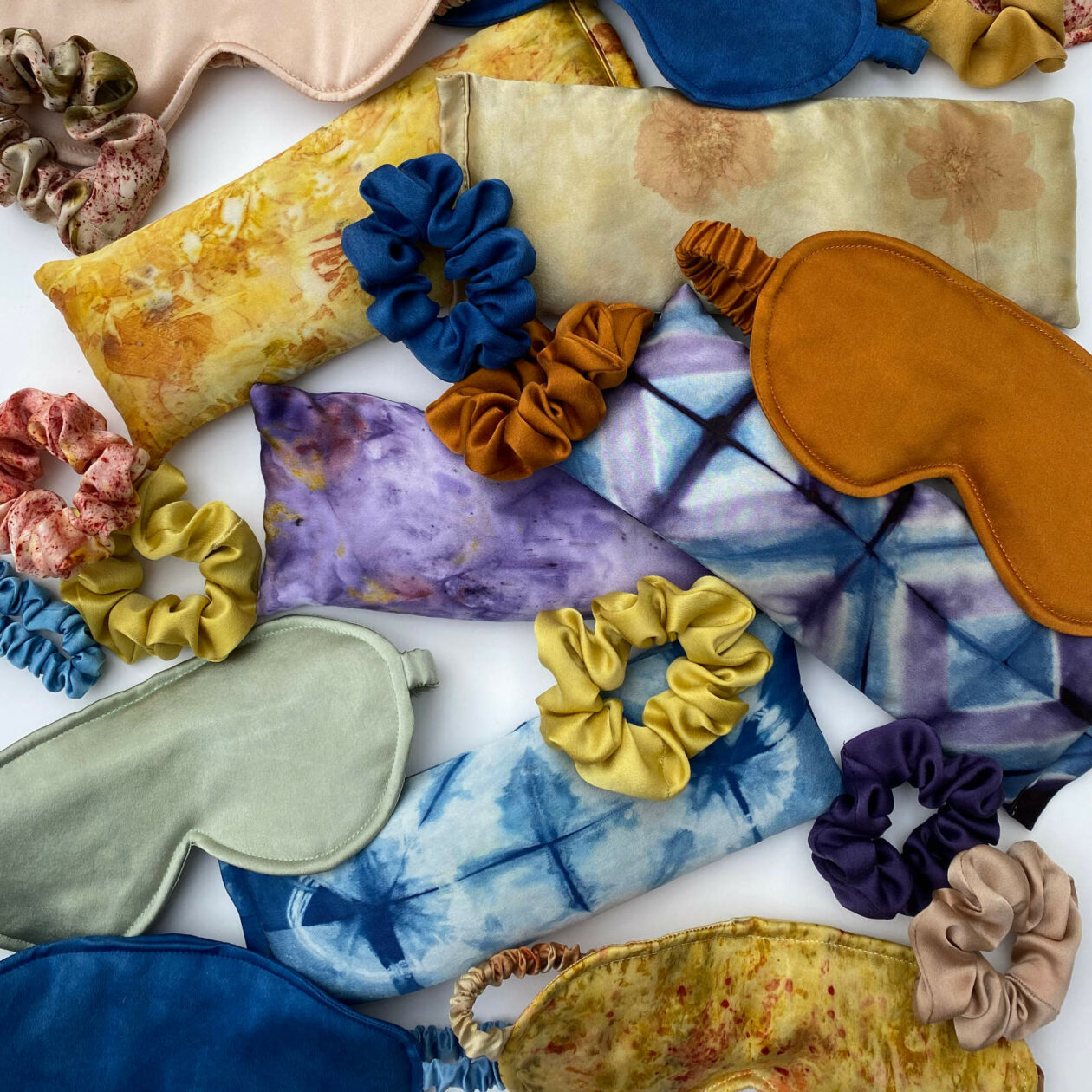 Events
Lacuna Pop-Up
Saturday, June 24, 2023
11:30 am - 5:30 pm
SHIFT · 252 Haverford Avenue · Narberth PA 19072
Lacuna's bespoke textiles are designed to help you restore, recharge and celebrate your individuality.
Shop luxurious silk sleep items and scarves, plus a curated collection of up-cycled garments. All Lacuna textiles are dyed individually by hand, which results in one-of-a-kind pieces.
Lacuna's owner, Lucy Butler, will also be leading a Hapazome Plant Dye Workshop at SHIFT on July 26th for those interested in learning the Japanese dye technique.
About the Vendor
Lacuna is an experimental natural dye studio that creates bespoke textiles and educates about the process of dyeing with plants. Local owner, Lucy Butler, is committed to building regenerative practices and community values into Lacuna. Plant dyes are healthier for the dyer, our waterways, and our skin. Lacuna keeps a small footprint by producing thoughtful, limited quantities of goods and by using dye plants that are grown and foraged in the Philadelphia area.