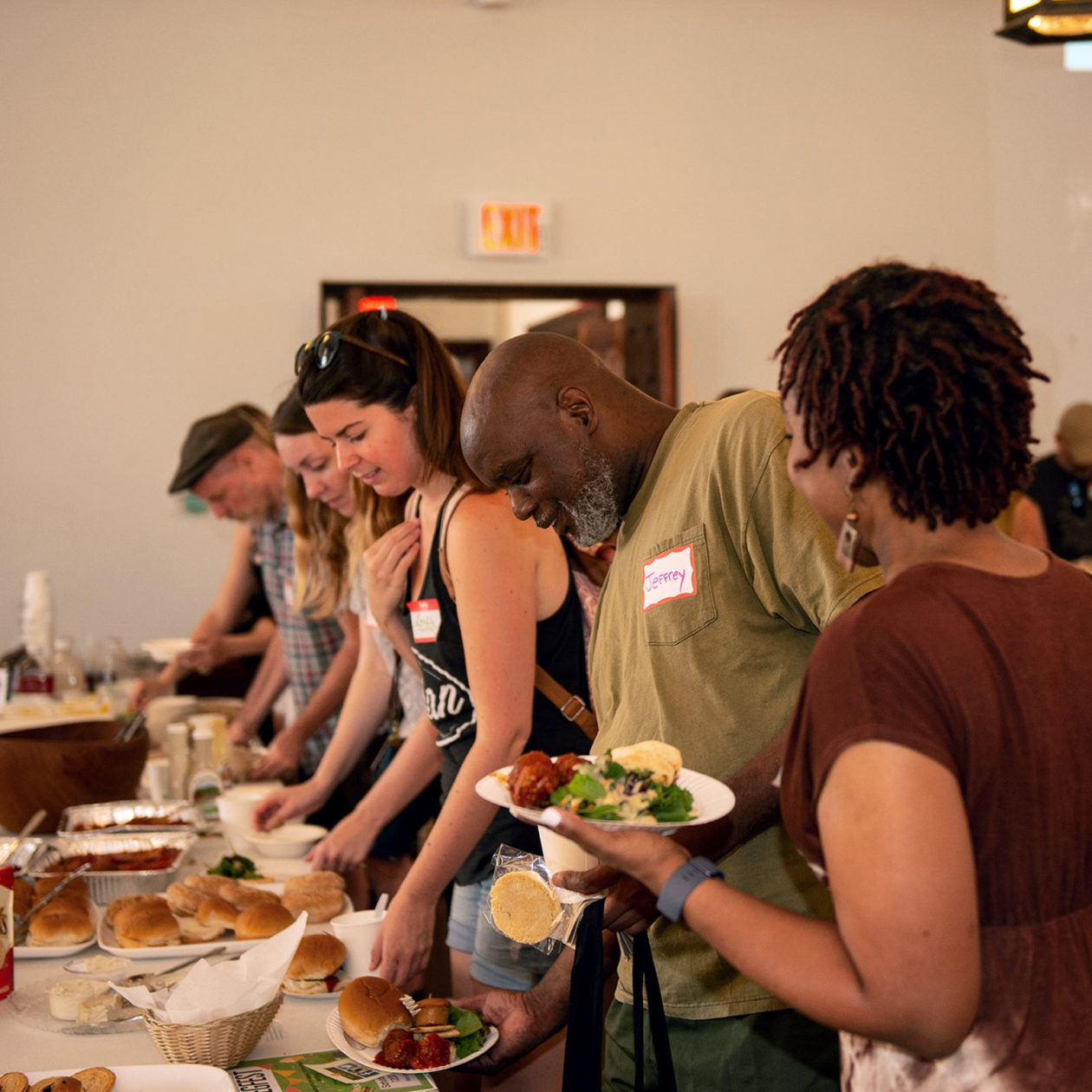 Events
Free In-Person Vegan Pledge
July 24 – August 21, 2022
12:00 - 2:00 pm
American Vegan Center · 17 N 2nd Street · Philadelphia PA 19106
visit website
Peace Advocacy Network is thrilled to announce their return to in-person programming.
Their first in-person Vegan Pledge Program in over two years will take place this summer in Old City, Philadelphia. Hosted by Watta Kesselly at the American Vegan Center, the meetings will run for five Sundays, beginning July 24th.
They recommend that you be up-to-date on your vaccinations and wear a mask while attending the meetings.
This program is entirely free, but to join as either a mentor or a pledge, you must register in advance.
The PAN Vegan Pledge program guides people through 30 days of being vegan with the program's hands-on support. This support includes five weekly meetings consisting of cooking demonstrations, speakers addressing environmental, ethical, health, and practical issues, a personal mentor (experienced vegan), optional social events for even more support, and a number of coupons to make 30 days of being vegan that much easier.
Pledges will meet once a week for five weeks! Please plan to attend all the sessions:
Sunday, July 24, 12 – 2 PM ET
Sunday, July 31, 12 – 2 PM ET
Sunday, August 7, 12 – 2 PM ET
Sunday, August 14, 12 – 2 PM ET
Sunday, August 21, 12 – 2 PM ET