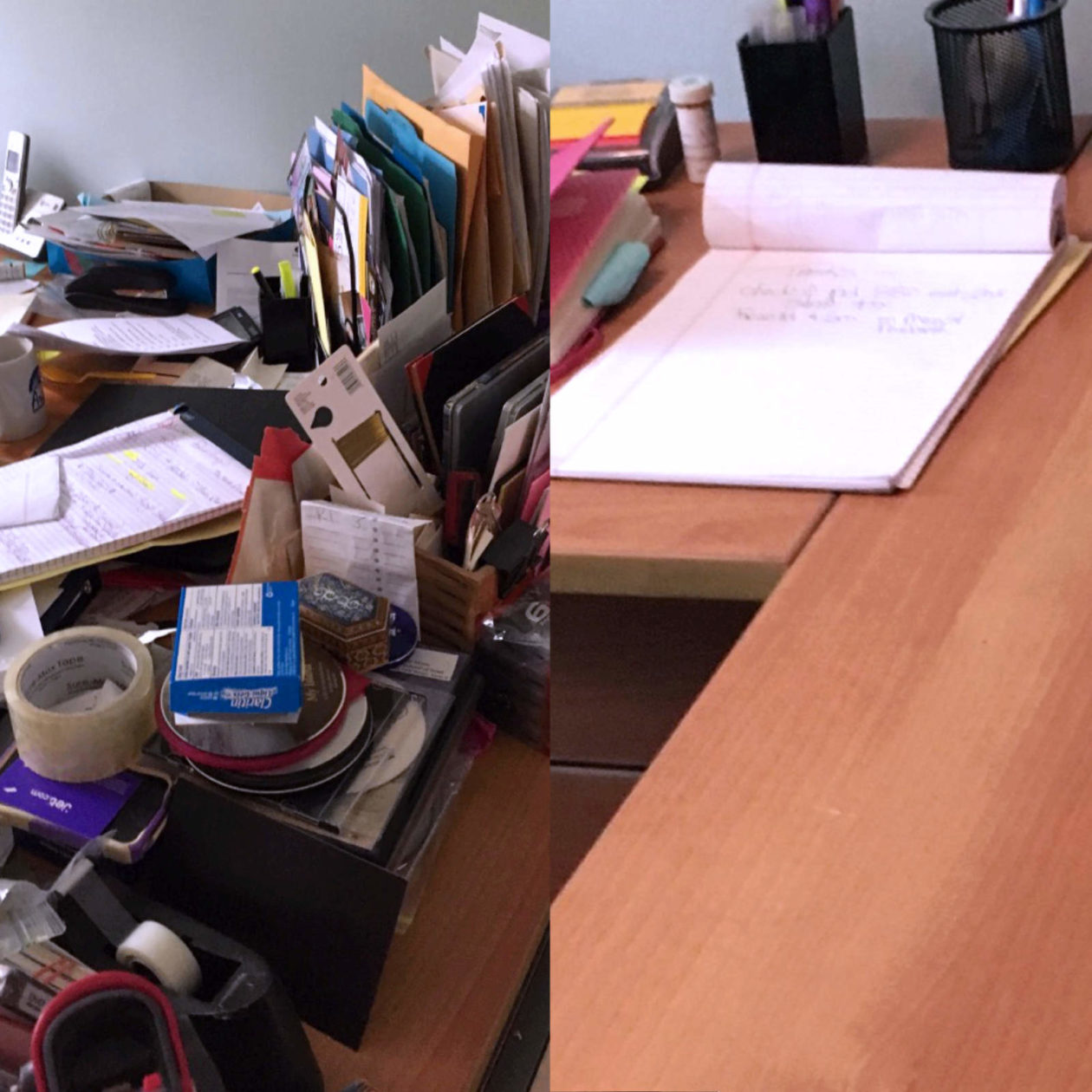 Events
DeClutter to DeLight: Getting Started
Thursday, August 18, 2022
7:00 - 8:00 pm
SHIFT · 252 Haverford Avenue · Narberth PA 19072
Learn how to clear your space with compassionate and green clutter control that benefits a local nonprofit!
Gari Julius Weilbacher's method of decluttering is based on environmental and human sustainability. Reuse is a key tenet of her work, and she has done whole home renovations without one item landfilled. In this seminar, you will learn how to mindfully discern where to start and how to maintain momentum for the long haul. The goal is to create a home environment that provides ease, respite, and delight for your family.
You will get tips about how to manage all the kid art that comes your way, and Boomers may figure out what to do with those treasured family objects that no one really wants. With compassion, humor, and compelling before-and-after pictures, you will quickly see that you are not alone. Change will come and ongoing accountability groups can ensure that it stays.
You can even start decluttering as soon as you walk in our door! In lieu of an admission fee, we are collecting your newly decluttered items on behalf of Teachers' Teammates. You can find out more information about what is accepted below.
Come early to mingle before the event and drop off your donations!
About Teachers' Teammates
The Mission of Teachers' Teammates is to ensure that all K-12 teachers & students in Delaware County, PA, have the supplies they need to succeed in school. Teachers' Teammates expresses support and gratitude to educators by making free supplies available.
This local nonprofit accepts donations of traditional school supplies, as well as non-traditional items such as carpet samples, wallpaper, and fabric.
About the Speaker
Based on the concept of interconnection, Gari Julius Weilbacher is a life coach who believes that we need each other activated and clear. Her virtual sessions can free you up from your "stuff" whether it's literal clutter or anything else that stops you from bringing yourself to the world. Learn more at WildBrookCoaching.com.