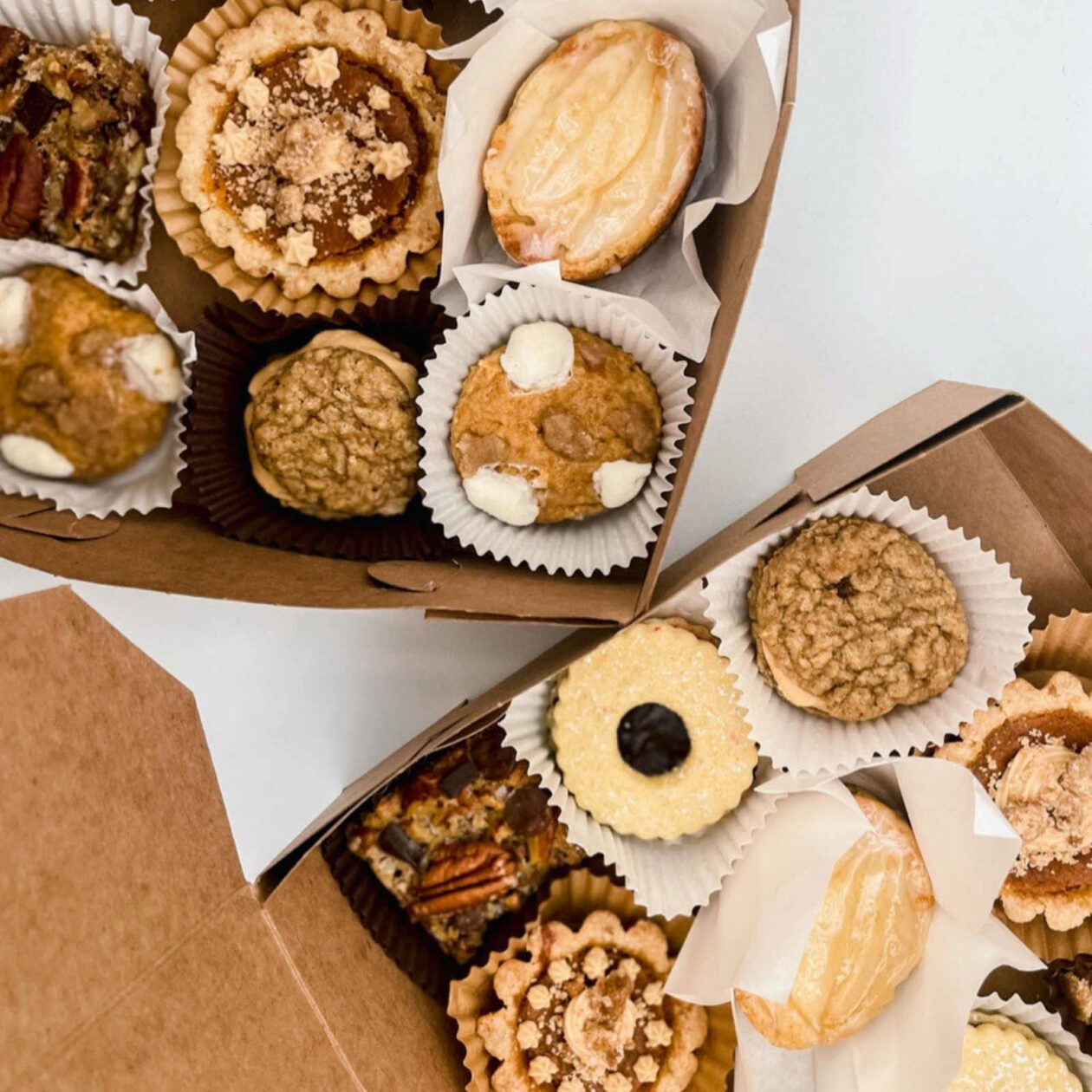 Events
Care Package Bakes Pop-Up + Pre-Order Pickup
Wednesday, November 22, 2023
11:30 am - 5:30 pm
SHIFT · 252 Haverford Avenue · Narberth PA 19072
Penn Wynne based bakery Care Package Bakes will be in store on Thanksgiving Eve with last-minute goodies for holiday hosts and guests.
On the menu: pumpkin cookie butter caramel tartlets, pecan chocolate chunk bars, oatmeal cookie sandwiches with salted maple filling, and much more. You can pre-order treat boxes at carepackagebakes.com (look for the Shift pickup option), or make your own selection of a la carte treats. 
About the Vendor
Wynewood-based bakery Care Package Bakes was founded by Elisa Ludwig as a way to connect with community through delicious treats made with care. Every Care Package "edition" or box is a specially chosen, seasonal selection of original small-batch sweets. A self-trained baker and longtime food writer, Elisa has always relished any opportunity to surprise and delight loved ones through food. Care Package Bakes brings her attention to detail, her very strong opinions about ingredients and her from-the-soul baking to a wider audience.