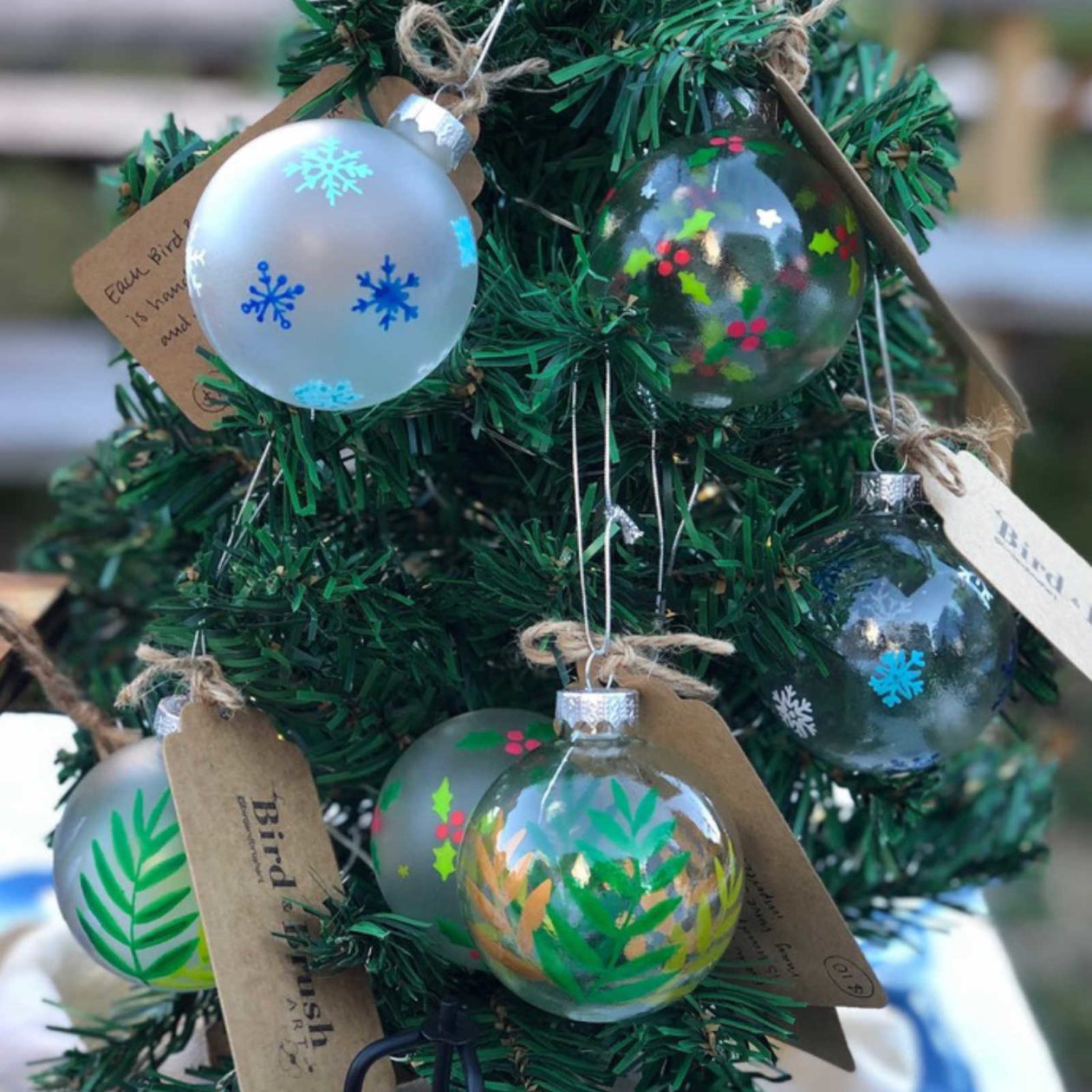 Events
Bird and Brush Art Pop-Up
Saturday, December 3, 2022
11:00 am - 6:00 pm
SHIFT · 252 Haverford Avenue · Narberth PA 19072
visit website
Shop botanical-inspired, original designs made with the intention to bring joy to your every day.
If you are looking to elevate the bottles and jars you use for refills, Bird and Brush Art's unique designs on thrifted wares are the perfect solution. Browse through one-of-a-kind vessels alongside beautifully hand-painted ornaments and cards for the gift-giving season.
About the Vendor
Bird and Brush Art is a Philadelphia-based was born out of a love of connecting with others and healing through art, with the goal to bring joy to your everyday.
Jackie (aka Bird) creates handpainted, one-of-a-kind, botanical-inspired glassware and home goods. Every piece is thoughtfully sourced from local thrift stores or through donations. By using upcycled, recycled, and thrifted materials, she hopes to create cheerful and functional art that is also good for Mama Earth (because frankly, we've put her through enough).