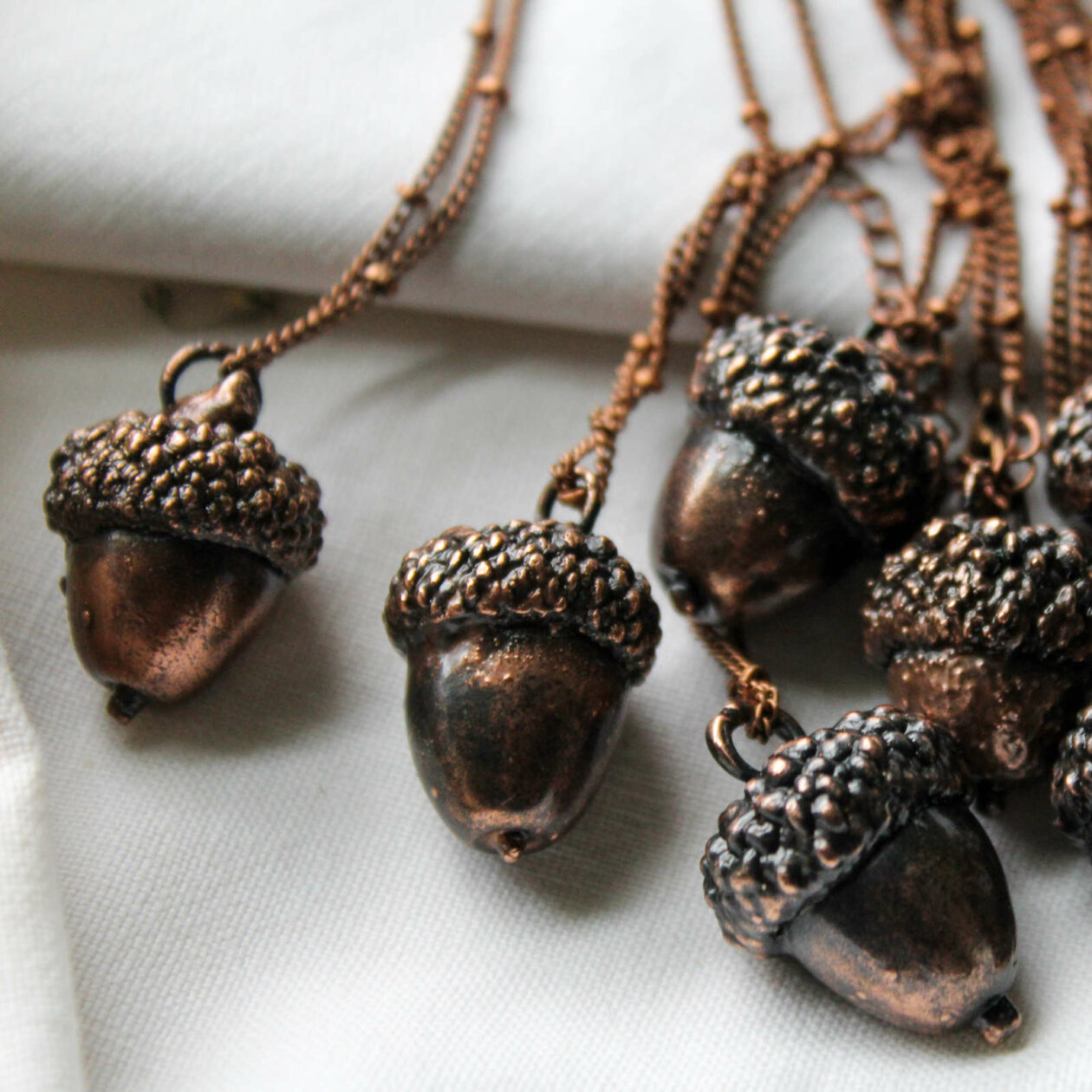 Events
After Oak Pop-Up
Saturday, February 4, 2023
11:30 am - 5:30 pm
SHIFT · 252 Haverford Avenue · Narberth PA 19072
Adorn yourself with perfectly preserved pieces of nature.
This pop-up event will feature one-of-a-kind pieces of jewelry made from carefully handpicked natural objects throughout the area. The foraged material goes through the process of electroforming, during which the objects become encased and permanently preserved in copper.
About the Vendor
After Oak is a small batch jewelry brand by Jennifer Eckenrode, creating unique pieces of jewelry and art in collaboration with nature. Natural objects such as leaves and seeds are carefully collected throughout the city, preserved, and plated in a thick layer of recycled copper. All steps of production are designed to be as sustainable as possible through the use of closed-loops systems. Through her work, she hopes to bring a little piece of Philadelphia nature right to your fingertips to keep forever.